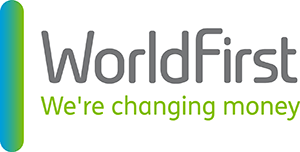 International Payments
Alexander Hall has teamed up with the award-winning currency specialist, World First, to offer you an international payments service that's fast, reliable and could save you up to 3% on the exchange rate compared to using a bank*
Whether you own or are in the process of buying international property, when it comes to paying your deposit, making mortgage payments and paying other bills, the way you transfer your funds abroad could be worth hundreds – even thousands – of pounds.
With World First, you'll be able to make quick, secure, currency transfers and their competitive exchange rates means your money could go so much further when it comes to buying property.
Here are some of the benefits of using World First for your currency transfers:
Products to suit you
Choose the right product to suit your needs. Whether you need to automate your regular international payments or secure an exchange rate in advance, World First can help.
Award-winning service
Arrange transfers online 24/7 or give us a ring and you'll always speak to a person – never a machine.
Competitive exchange rates
Competitive rates that could save you money compared to using your bank. And there are never any hidden fees or charges.
Safe and secure
World First UK Ltd is authorised by the FCA and segregates and safeguards funds in line with regulatory requirements.
Visit World First to get started or get in touch with World First on +44 20 7801 1050
*Calculated from exchange rates and fees obtained using mystery shop data from the FXCompared International Money Transfer Index (IMTI)™ collected on the 15th March 2016.